FORMAT Self-Service 4 x 40 g
Texture
Thick, spreadable

Taste
Fresh, delicate

No
preservatives

Storage
Between 0° and +4° C
Fresco Spalmabile (4x40g)
Nonno Nanni Fresco Spalmabile is a fresh, soft and spreadable cheese, with a lively but delicate flavour.
The creamy goodness of Fresco Spalmabile is also available in the practical, stay-fresh package with four 40g single-portions, practical and ideal for tasting at any
time of the day. A format ready for use that makes it ideal for quick snacks spread on bread or on its own: open it and enjoy it right to the end!
It is available in the fridge section in a package of 4 40g portions.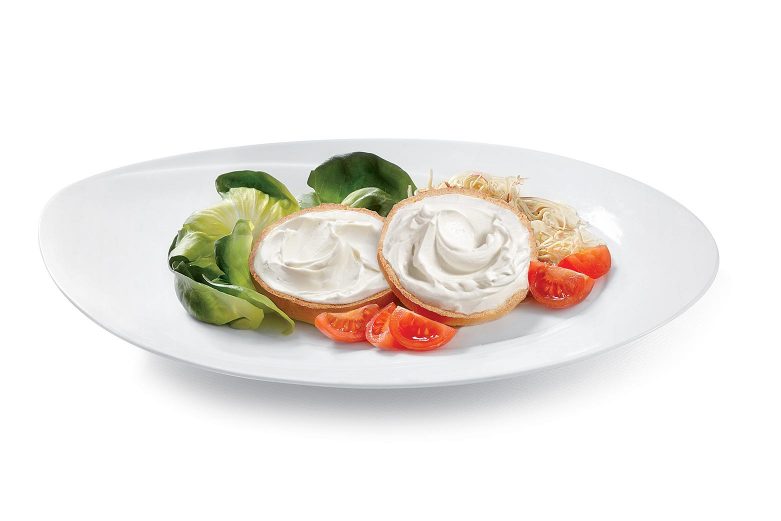 Product varieties available:
SELF-SERVICE

PACK

4 aluminium film sealed recyclable plastic tubs

PACKAGING

Cardboard display box for 12 units (2 display boxes for 6 units each)
A fresh, soft and spreadable cheese,
with a lively but delicate flavour
NUTRITION DECLARATION
per 100g of product
Energy value

1170 kJ / 284 kcal

Fat

28 g

of which saturate

20 g

Carbohydrate

3,1 g

of which sugars

2,5 g

Fibers

< 0,5 g

Protein

4,8 g

Salt

0,80 g
* NRV = Nutrient Reference Values