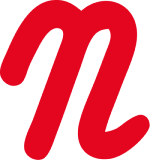 reasons to enhance the local territory
Quality is the sum of lots of small actions connected by a serious commitment to the local territory, with a willingness to give back and not just take, and to promote healthy partnerships that make us proud of our work.
CYSTIC FIBROSIS RESEARCH FOUNDATION

We have always promoted research and we have been keen supporters of the Italian Cystic Fibrosis Research Foundation for years. Our contribution to the Foundation is to help spread awareness of this genetic disease and finance research projects that can really make the difference.
AMICI DELLA SOLIDARIETÀ
We are long-term donors of surplus food products to the Amici della Solidarietà voluntary association which helps the neediest local communities. Our commitment aims to prevent waste and donate excess quantities of our cheeses so that they can be passed on to support communities in our region.
LILT
The various projects and community organisations we support also include the LILT Italian Cancer Prevention Society, aiming to help prevent breast cancer. The Society provides primary, secondary and tertiary care, and organises events and campaigns annually to promote its activity and raise funds for research.
I BAMBINI DELLE FATE
We have been supporting I Bambini delle Fate for years. It's a community enterprise that sets up projects for kids with disabilities, creating structured inclusion programmes and providing assistance for families. Our support is specifically directed towards the range of needs of young people in the Ca' Leido community, a psychoeducational project dedicated to adolescents on the autistic spectrum.
AUSER
We support the community initiatives of the Auser Nazionale voluntary association which encourages active ageing in the elderly and promotes their role in society. For National Grandparents' Day, over the years we have organised numerous charity initiatives to support Auser, make a real contribution to the association's activities and bring grandchildren and grandparents even closer together.