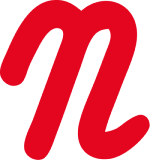 habits worth changing for the environment
Respect is in our nature.
This is why we adopt and maintain careful and responsible conduct
to minimise our impact on the environment.
CLEAN ENERGY
We acquire clean electricity from renewable sources, like solar, water and wind energy.
WASTE RECYCLING
We have been encouraging waste recycling in our factories and offices for many years.
BIOLOGICAL WATER PURIFIER
The Nonno Nanni factory uses an organic, activated sludge purification plant to treat processing water. The activated sludge is then used as a fertiliser in agriculture (under authorisation from the province).

ENERGY SAVING
We scrupulously monitor water and energy consumption to minimise waste, maintaining manufacturing efficiency in our factories.
RESEARCH AND DEVELOPMENT OF SUSTAINABLE PACKAGING
We are committed to constantly seeking more environmentally sustainable solutions to apply in production processes and product packaging.
PHOTOVOLTAIC SYSTEM
A photovoltaic system runs on our factory roof, transforming the sun's rays into electricity without using combustible fuels.
COGENERATOR

We use a high energy efficiency system to generate our own electricity. The heat produced by the motor is used to generate steam for the milk pasteurisation process, and hot water for cleaning and sanitisation of production areas and to heat the factory.
BIOGAS PRODUCTION PLANT
We recently installed a biogas production plant which uses the residual whey from the ricotta-making process, promoting an economic model based on our ongoing quest for sustainability.