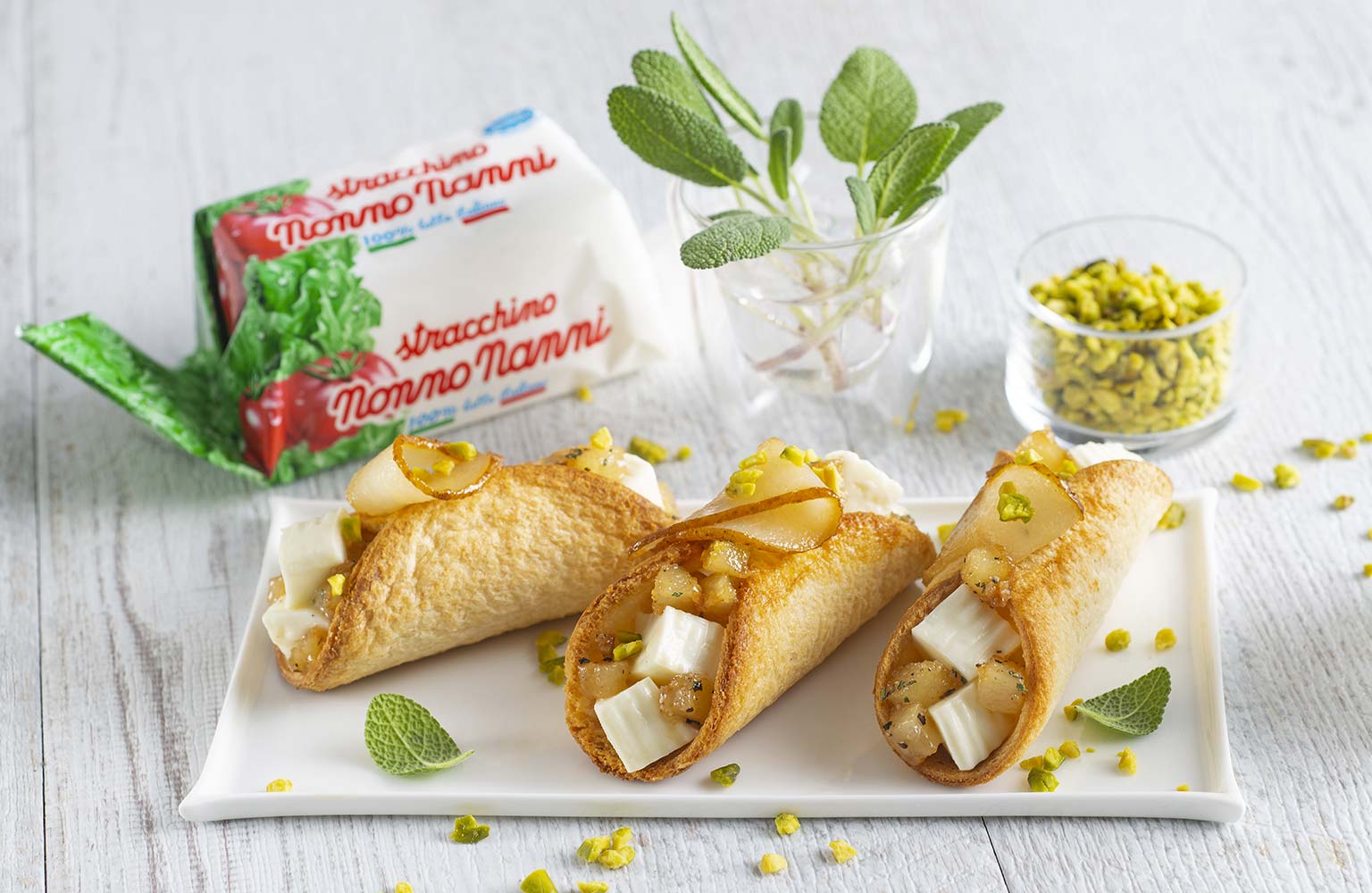 Robiola
With its soft, creamy consistency, Nonno Nanni Robiola is a fresh cheese that is extremely easy to spread and has an intense, pleasant taste.
Perfect for starting or ending meals, Nonno Nanni Robiola is a versatile cheese that adapts easily to both sweet and savoury recipes.
Nonno Nanni Robiola can be found at the deli counter, in the fridge section in practical 100g trays or in duo-packs of 100gx2, or in a 100g take away format. It is also worth trying in the lactose free versions with goat's milk.