First courses

EASY

35 min
Artichoke Risotto with Nonno Nanni Fior di Stracchino
Ingredients for 2 persons
140 g rice
4 artichokes
1 garlic clove
2 tablespoons extra virgin olive oil
aromatic vegetables (carrot, celery, onion)
vegetable bouillon
3 tablespoons Nonno Nanni Fior di Stracchino
30 g parsley
Nonno Nanni Stracchino is a fresh, soft cheese with a unique flavour.
Method
Clean the artichokes well and cut into wedges. In the meantime, fry the garlic in a pan with two tablespoons of extra virgin olive oil; add the artichokes and cook until tender, but not too much as they will continue to cook in the risotto.

Place the onion, carrot and celery in a saucepan with water and simmer to prepare a nice vegetable broth to be used for the risotto.

Drizzle some oil in another frying pan and add the rice, let it toast for 5 minutes. At this point I usually pour in a little white wine when I make risotto, but not with artichokes, so I use a ladle of broth, and then slowly add more broth and a vegetable bouillon cube. After 5 minutes, I add the previously sautéed artichokes and continue cooking the rice. When the rice is cooked, I remove it from the heat and add the Nonno Nanni Favola di Latte (or another soft Nonno Nanni Stracchino).

I let the risotto rest for a few minutes, then serve it on a nice plate with plenty of parsley.
Fior di Stracchino
Recipe devised by food blogger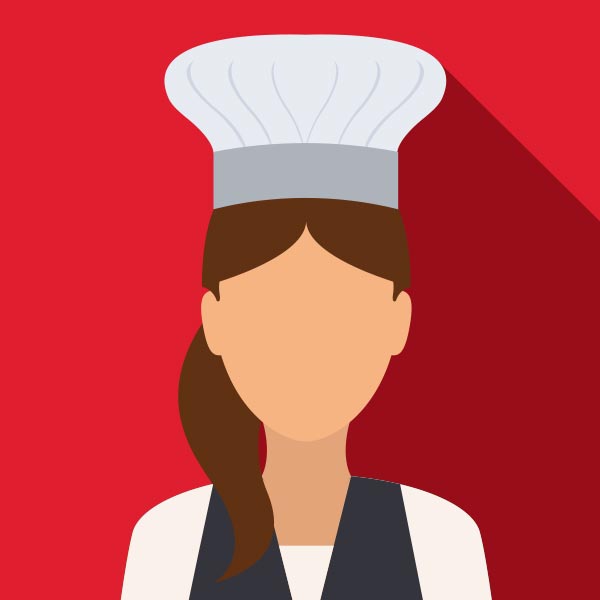 Emanuela Rangillo
Il mondo di Nanu
Mother of three wonderful children and a housewife by choice, I've always wanted to take care of my children and watch them grow. I am 39 years old and I have loved cooking since I was a child.