Second courses

EASY

30 min
Paris upside down
Ingredients for 2 persons
250 g all-purpose flour
62 ml water
63 ml milk
Half a cube of brewer's yeast
10 g sugar
30 ml extra-virgin olive oil
5 g salt
1 roll of puff pastry
4 slices of cooked ham
Concentrated tomato puree
Origano
Salt
Nonno Nanni Favola di Latte
Nonno Nanni Stracchino is a fresh, soft cheese with a unique flavour.
Method
Prepare the dough for the focaccia, mixing all the ingredients and working until you get a smooth blend, form a ball, score a cross on top and leave to rise covered for at least 2 hours. After 2 hours, roll out the dough of the focaccia with your hands or with a rolling pin slightly larger than the disk of dough and keep to one side. Place the disc of puff pastry on the baking tray covered with baking paper, place the ham over the entire surface, spread the Nonno Nanni Favola di Latte and tomato puree, top with the focaccia closing the edges well so that nothing spills out during cooking. With the help of the fingertips create small dimples on the focaccia, brush with oil and leave to rest for 30 minutes. Bake in a pre-heated oven for 30 minutes at 200 oC. Serve warm, delicious the next day as well.
Fior di Stracchino
Recipe devised by food blogger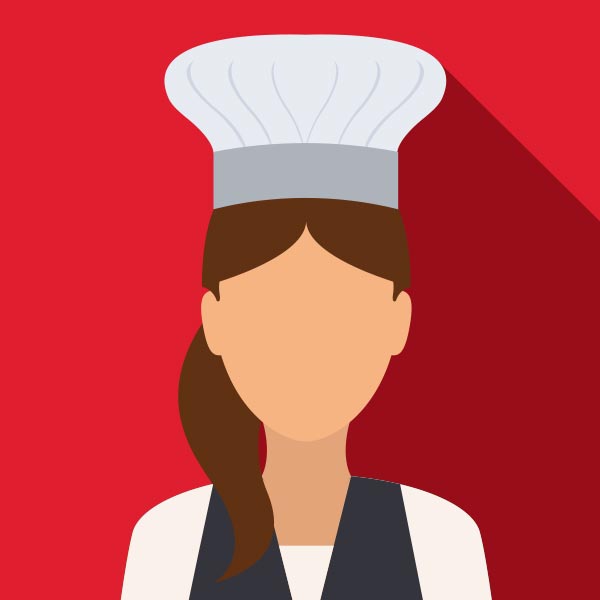 Lara Rettighieri
Anyone can cook
Desperate housewife, mother, all-around cook, Escape Room dependent!