Accompagnements

EASY

30 min
Polenta Tarts with Mushrooms and Nonno Nanni Favola di Latte
Ingredients for 4 persons
Ingredients for 4 tarts:
1 package Nonno Nanni Fior di Stracchino soft stracchino
for the polenta:
500 ml water
125 g fine cornmeal
salt
for the mushrooms:
500 g button mushrooms
extra virgin olive oil
2 garlic cloves
parsley
salt
Nonno Nanni Stracchino is a fresh, soft cheese with a unique flavour.
Method
Clean the dirt off the mushrooms, rinse them quickly under running water and slice thinly. Put 3 tablespoons of extra virgin olive oil in large frying pan and add the whole garlic clove and the mushrooms. Cover and cook on medium for 5 minutes. Uncover and cook on low until the liquid evaporates. Remove the garlic, season with salt and add a handful of chopped parsley, and a drizzle of oil if needed.

Prepare the polenta according to package directions with 500 ml of salted water and 125 g of cornmeal,
as soon as it is cooked, transfer to a baking dish and let cool.

Now that everything is ready, we can make the tarts. Use a spoon to scoop the polenta and line a tart mould, wetting it with warm water if necessary. Fill the tart with a spoon of sautéed mushrooms and a dollop of Fior di Stracchino, top with diamond shapes. Warm it in the microwave for one minute... wait until you try this fabulous Favola tart!
Fior di Stracchino
Recipe devised by food blogger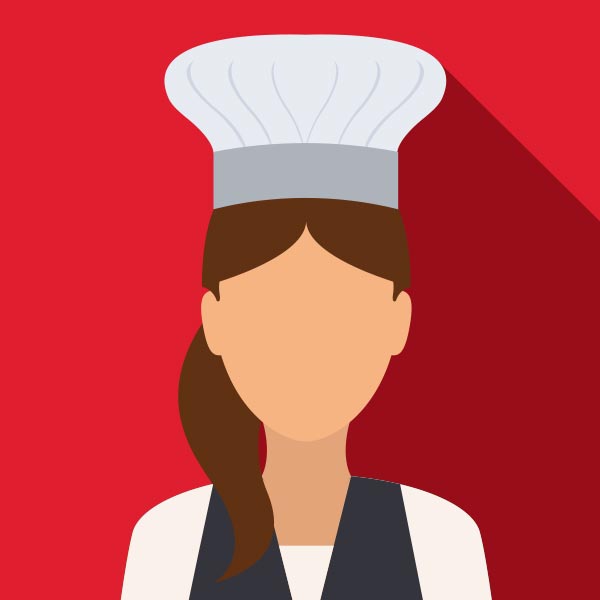 Gabriela Bisigato
La forchetta rossa
My name is Gabry and I'm a mother with many passions including cooking. I like to try out quick recipes, with simple and seasonal ingredients, and bring something appetising to the table that you can make every day.