Second courses

MEDIUM

35 min
Sofficini rolls
Ingredients for 4 persons
1 cup of milk
1 cup of flour
1 tablespoon of butter
2 egg whites
breadcrumbs to taste
1 pore mushroom
1 handful of mixed mushrooms (honey and field mushrooms)
1 clove of garlic
150 g of Nonno Nanni Squaquerello (or Nonno Nanni Stracchino)
extra virgin olive oil
salt
parsley
Nonno Nanni Squaquerello is a fresh, distinctly flavoured soft cheese.
Method
Boil milk with butter and a nice pinch of salt, pour flour and stir vigorously until mixture comes off from the sides of the pan. Make eight balls and roll with a rolling pin. Meanwhile sliced mushrooms with garlic and a little olive oil, season with salt and chopped parsley. Chop cooked mushrooms and mix with the cheese. Dress the halves with the mixture prepared with mushrooms and close them as a roll, by tucking the short border over the filling first so that the same cannot come out: then seal the edge by dampening it a bit. Beat egg whites with a pinch of salt and pass the rolls, and then roll them in the breadcrumbs. Finally, fry the rolls in plenty of boiling oil, preferably extra-virgin olive oil.
Squaquerello
Recipe devised by food blogger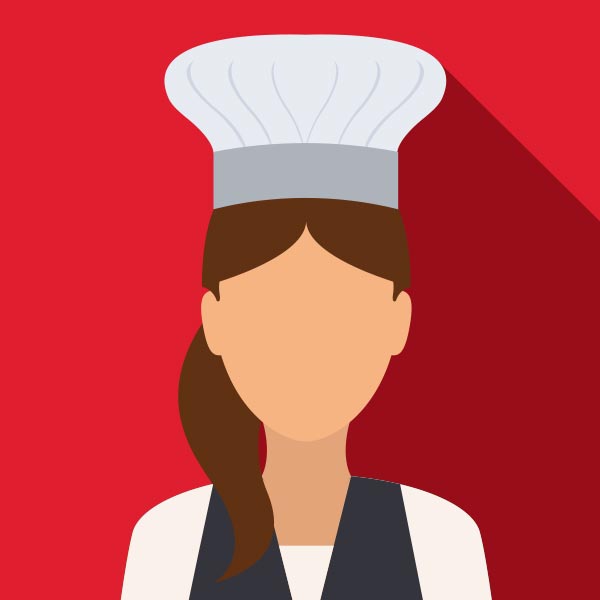 Concetta Donato
Sale e pepe quanto basta
I am Concetta Donato and I work as a lawyer, but when I have a free second, I find refuge in the kitchen where I become CoCò and can express my true passion: gastronomy.