For children

MEDIUM

45 min
Savoury Muffin with Squaquerello and Treviso Radicchio
Ingredients for 6 persons
100 g Nonno Nanni Squaquerello;
1 bunch braised Treviso radicchio;
1 egg;
150 ml partly skimmed milk;
6 tablespoons flour;
1/2 packet baking powder;
2 tablespoons extra virgin olive oil;
salt and pepper to taste;
dash of chilli oil
Nonno Nanni Squaquerello is a fresh, distinctly flavoured soft cheese.
Method
Start by braising the red radicchio. Chop it into little pieces and put in a frying pan where you've heated a small amount (really small) of oil and half a garlic clove. Add a small piece of vegetable bouillon cube, salt, pepper and a little water and let braise, making sure it doesn't stick.

Meanwhile, combine the flour, baking powder and a pinch of salt in a bowl. In another bowl, beat the eggs with the milk and oil until you have a homogeneous mixture. Add this to the flour mixture and mix.

Then add the Nonno Nanni Squaquerello, the braised radicchio and a little chilli oil. Mix and taste for salt and pepper (it should have some flavour and the Treviso radicchio is a little bitter).

Fill baking cups and put in a preheated 190°C oven for 25 minutes, remove from the oven, allow to cool and ...buon appetito!
Squaquerello
Recipe devised by food blogger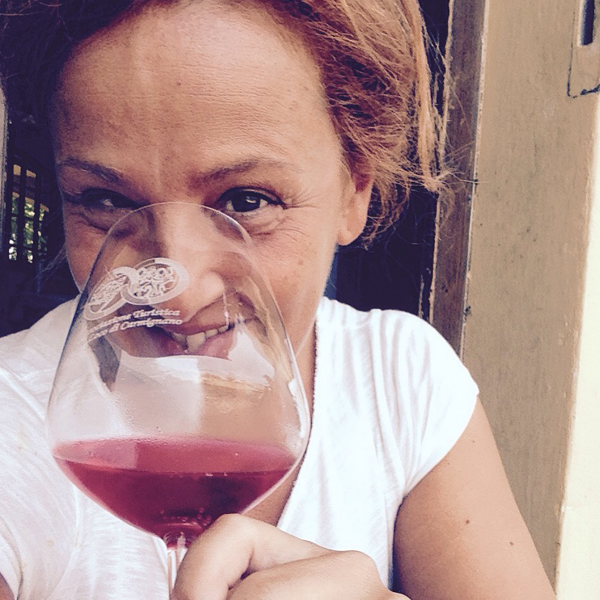 Valentina Ermini
Le cosine buone
My name is Valentina and I'm Tuscan. Let me start by saying that I am not a cook, I am not an expert in desserts or food… more often than not, when people talk to me about food, measurements, amounts, etc., it all sounds like Arabic to me…