Second courses

EASY

0 min
Fried Pizza
Ingredients for 3 persons
For the dough
400 g of flour type "00"
1 teaspoon salt
10 g of yeast
water as needed

For the filling
1 pack of Squaquerello Nonno Nanni
150 g of bacon
1 bunch rocket
Nonno Nanni Squaquerello is a fresh, distinctly flavoured soft cheese.
Method
For the dough
Sift the flour into a bowl, add the salt and crumble the yeast. Stir in the water until the dough becomes soft and fluffy, and beat very vigorously. Sprinkle a shelf or a tray with flour and shape the dough into balls distancing one from the other. Cover with a cloth and allow to rise until it doubles in volume.

For the filling
Put the Squaquerello Nonno Nanni in a bowl, adding the rocket cut into small pieces, and mix well.

Preparation
Take a portion of the risen dough, place it on a flour-dusted shelf and, using hands only, spread out a round sheet with a diameter of 20-25 cm and a thickness of about 1-2 cm. Place part of the filling in the centre of the sheet, close by folding in half and seal the edges. Fry the calzoni at medium heat in a non-stick pan at a temperature of seed oil: when golden brown, drain and place on absorbent paper.
Squaquerello
Recipe devised by food blogger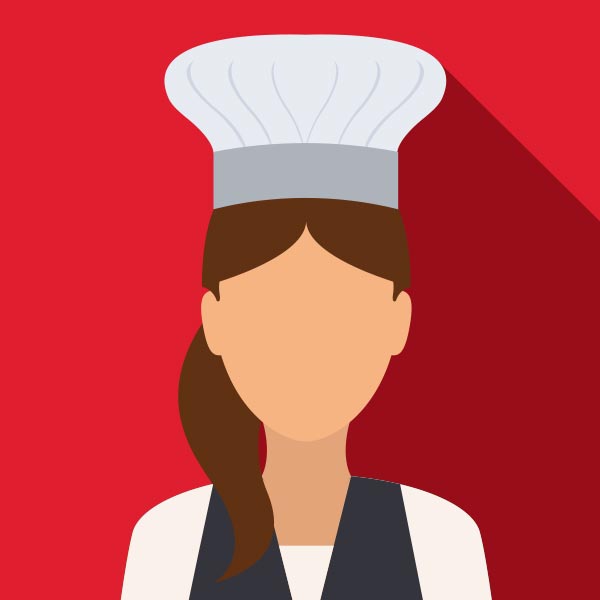 Imma Cuorvo
Cucina con Imma
I'm Imma. I live in a small town in the upper Caserta region, I am…years old (well, you never ask a woman's age) and I'm a clothing and fashion expert.