First courses

DIFFICULT

55 min
Rice and Peas Tart with Nonno Nanni Squaquerello
Ingredients for 6 persons
320 g rice
300 g peas
250 g Nonno Nanni Squaquerello
50 g butter
100 g bacon
6 cl extra virgin olive oil
50 g grated parmesan
1.5 litres beef broth or 1 bouillon cube
salt and pepper to taste
100 g onion
basil
5 cl white wine
Nonno Nanni Squaquerello is a fresh, distinctly flavoured soft cheese.
Method
Place a frying pan on the stove with the oil and as soon as it's hot, add some finely chopped onion. Let brown a little then add the peas and a ladle of broth; cook for 10 minutes. Place another pan or a wok on the stove. Add a pat of butter and the rest of the onion to brown, add the rice and toast it on high for one or two minutes, lower the heat to medium and add the diced bacon and then the wine. When the wine has evaporated, add the peas to the rice and continue cooking it by adding hot broth. Let the rice cook for 16-18 minutes, take it off the heat and add the butter, grated cheese and Nonno Nanni Squaquarello, stirring until creamy. Let it cool, grease baking cups, fill them with the rice and bake for 15 minutes at 180°C.
Squaquerello
Recipe devised by food blogger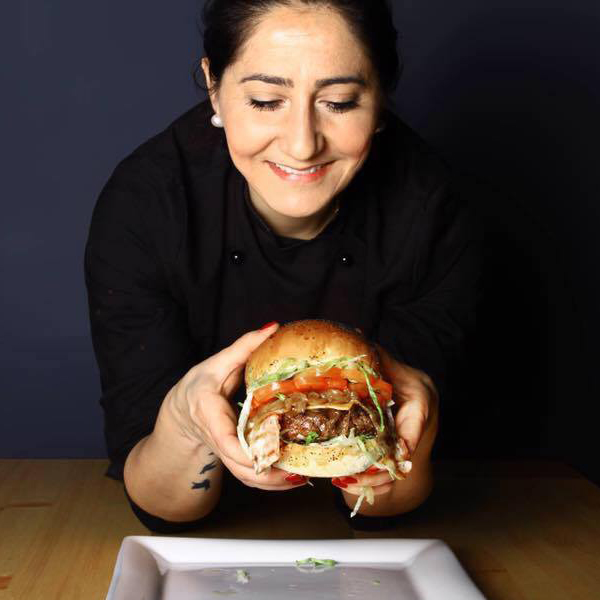 Ornella Buzzone
Fatto in casa è più buono
I'm Ornella, a young woman, born and raised surrounded by the tastes and smells of southern Italy! I've had a passion for cooking since I was little.