Second courses

MEDIUM

40 min
Focaccia with aromatic herbs filled with Squaquerello
Ingredients for 4 persons
Ingredients for the dough:
10.5 oz of strong white flour
1/2 cup of lukewarm water
a handful of herbs sage, rosemary, thyme, marjoram
salt-sugar-virgin olive oil
Ingredients for the filling:
10.5 oz of Nonno Nanni Squaquerello
Nonno Nanni Squaquerello is a fresh, distinctly flavoured soft cheese.
Method
Sift the flour and mix together the chopped aromatic herbs, make a well in the centre of the flour and add a pinch of salt, 1 teaspoon sugar and 1 tablespoon of extra virgin olive oil. Knead gradually adding ½ cup (3.5 oz) of lukewarm water. Let the dough rest for half an hour covering it with plastic wrap, then knead for two minutes, divide it in half and let it rest for another 10 minutes.
Roll out the dough into two thin discs.
Place one in an 11.8 in oven pan lined with parchment paper and cover with the Nonno Nanni Squaquerello and the other disk. Seal the edges, make small cuts with a knife tip and baste with a drizzle of extra virgin olive oil. Bake in a preheated oven at 180° for about 25 minutes. Delicious!
Squaquerello
Recipe devised by food blogger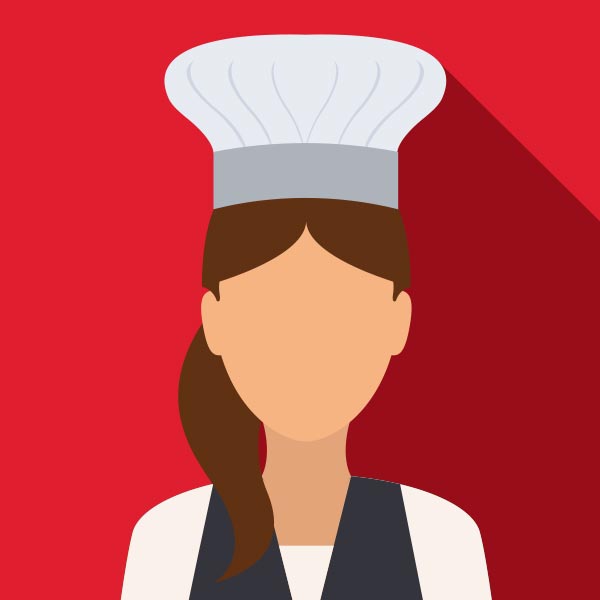 Gabriela Bisigato
La forchetta rossa
My name is Gabry and I'm a mother with many passions including cooking. I like to try out quick recipes, with simple and seasonal ingredients, and bring something appetising to the table that you can make every day.