Second courses

EASY

30 min
Browsed Marche focaccia
Ingredients for 6 persons
500 g all-purpose flour
1 medium egg (about 50 grams)
50 g lard + 50 g to browse (I had only 30 g)
80 ml milk
120 ml water
1 heaped teaspoon of salt
Cannamela paradise pepper grains
Ingredients for the filling:
Nonno Nanni Squaquerello
Raw ham
Home-made salami
and all the cold cuts you prefer
Nonno Nanni Squaquerello is a fresh, distinctly flavoured soft cheese.
Method
Mix all ingredients, keeping to one side 50 grams of lard that will serve later for browsing (I had only 30 grams but they turned out fine anyway), form six balls of about 130 grams, cover with a tea towel and leave to rest for half an hour. After this time, use a rolling pin to flatten the balls and stretch a disc about 3 mm thick, spread an even layer of lard, roll the disc round itself in order to create a compact roll, then turn it over to form a spiral taking the final part to the bottom and close in plastic wrap. Do the same for every ball and leave to rest in the refrigerator for an hour. Cooking is the same as for piadas, heat the cast iron plate and in the meantime spread the focaccia using a rolling pin (about 3 mm), place it on the hot plate, wait a few minutes and check if it has started to colour (just like the piada), turn over on its other side and allow to brown. Do not overcook otherwise it will tend to dry out. As cooking proceeeds, cover those that have been cooked with a cloth to keep them warm. If you do not eat all of them, you can store in the refrigerator for a week.
Squaquerello
Recipe devised by food blogger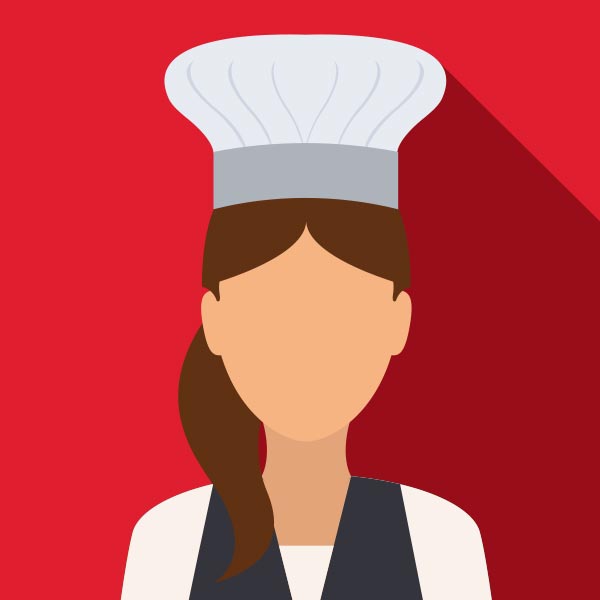 Lara Rettighieri
Anyone can cook
Desperate housewife, mother, all-around cook, Escape Room dependent!