"Summer Sunset" Spread
Ingredients for 2 persons
1 tablespoon tomato paste
1 package Nonno Nanni Fresco Spalmabile
1 drizzle mustard oil
salt and pepper
Nonno Nanni Fresco Spalmabile is a fresh, soft and spreadable cheese, with a lively but delicate flavour.
Method
The ingredients are few and can be varied. For the tomato paste, I boiled tomato sauce and puréed it with a piece of celery, a shallot and a small carrot, all previously boiled, and then let it thicken and cool.
If you don't have time you can use store-bought tomato paste, but choose one that is sweet and made from a mixture of vegetables, not just tomatoes, or the spread will be too acidic.

You simply use an immersion blender to combine the tomato paste, the Nonno Nanni Fresco Spalmabile and a drizzle of flavoured olive oil. Once everything is blended into a smooth, uniform mixutre, season with salt and pepper.
The mustard oil (which I love) goes very well here, but you can easily substitute chilli oil or truffle oil.

Remember to set aside two small pats of Nonno Nanni Formaggio Spalmabile to top the tomato spread because these will create a "cream effect" for the eyes and the mouth.

Suggested uses: You can try garnishing it with salmon caviar and serving with small pieces of toast, like I did, but this spread is also perfect on bread adorned with lightly toasted walnuts, pine nuts or pumpkin seeds.

You can use it on hard-boiled eggs, which is to die for!
But it also goes really well with shrimp, mantis shrimp or razor clams on the grill, or to fill vols-au-vent which you can serve decorated with rosettes of smoked salmon and chives!
Fresco Spalmabile
Recipe devised by food blogger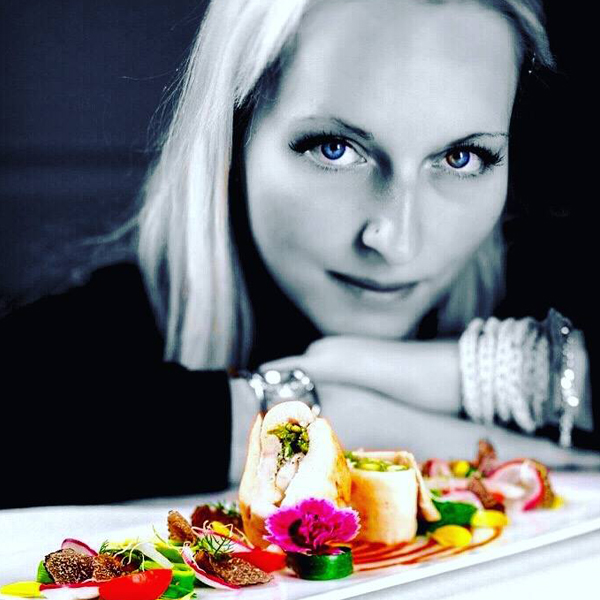 Shamira Gatta
Lovely Cake
I'm originally from Istria and I'm passionate about cooking. In 2007, she decided to devote herself to cooking, and so she started "Lovely Cake" where she collects her experiences and recipes, like in a diary.