Second courses

MEDIUM

50 min
Pork chops with pumpkin cream and Robiola
Ingredients for 2 persons
50 grams of potatoes
150 g pumpkin (already clean)
250 ml of nut broth (250 ml of water + 1 nut)
1/4 golden onion
1 small clove garlic
8 grams of butter
1 tbsp extra virgin olive oil
Salt
Grains of paradise Cannamela (pepper)
Sage
Basil
Provencal herbs Cannamela (or you can use thyme, marjoram)
2 pork chops
100 grams of soft cheese Nonno Nanni
Salamoia Bolognese
Nonno Nanni Robiola is a fresh cheese that is extremely easy to spread and has an intense, pleasant taste.
Method

First you must prepare the cream of pumpkin. Cut the onion and garlic very finely and fry with oil and butter, add the pumpkin and the potatoes cut into cubes, mix to soften a bit, add salt, pepper and herbs, add the broth and let cook for 30 minutes, turn off the heat and blend with hand blender until you obtain a fine smooth cream. Keep the cream aside and cook the chops (I removed the bone) with a drop of oil and flavour with the salamoia Bologneses, when they are beautifully colored (not burnt eh, otherwise they become tough) add the cream of pumpkin and turn the meat over and over again to let it season and soften and cook for about 10 minutes. Remove from heat, place the soft cheese in small pieces on the chops, cover with a lid and let it melt a bit, sprinkle a little sage on top and serve immediately. The meat is delicious, super soft, melts in your mouth and is flavorful but delicate.
Robiola
Recipe devised by food blogger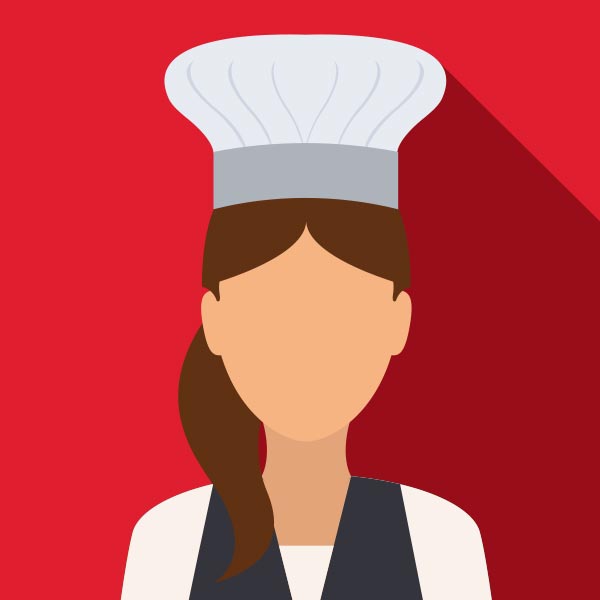 Lara Rettighieri
Anyone can cook
Desperate housewife, mother, all-around cook, Escape Room dependent!