"Zero-mile" Cheesecake
Ingredients for 6 persons
250 g of Nonno Nanni Robiola
6 eggs
100 ml of fresh milk
140 g of sugar
60 g of flour
50 g of butter
20 g of corn starch
1 tablespoon of lemon juice
1 teaspoon of lemon rind
1/4 teaspoon of cream of tartar
1/4 teaspoon of salt
Nonno Nanni Robiola is a fresh cheese that is extremely easy to spread and has an intense, pleasant taste.
Method
Take a 23-cm springform pan, butter and line with baking paper: insert a disc on the bottom (cut to size) and a strip which exceeds the edge of the pan on the inner walls, by making the paper stick to the butter. Prepare the mold for bain-marie cooking by externally covering it with some aluminum foil.
Work Robiola with a wooden spoon to make it creamy, add melted butter, milk, juice and grated lemon rind. Stir in egg yolks as well, flour, corn starch, half the sugar and a pinch of salt.
Beat egg whites with the cream of tartar (or baking powder) and when they begin to whip together, add the rest of the sugar a little at a time, beating it all together until zapping up. Add this mixture to the cream prepared with Robiola, stirring with a wooden spoon from the bottom upwards. Pour mixture into the mold and arrange it in a bigger baking tray, in which you poured two inches of water. Bake it all at 160 °C for one hour and ten minutes. Once it is cooked, turn off the oven but leave the cake cool inside, leaving the door open. Put cake in the refrigerator and serve with your favourite fresh fruit juice.
Robiola
Recipe devised by food blogger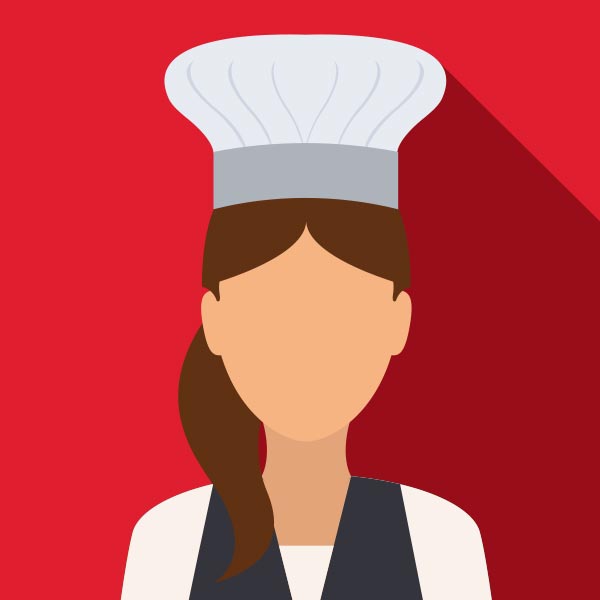 Antonella Fusco
Croce e Delizia
Trips are often a source of culinary inspiration. Who knows, perhaps one of these recipes will remind you of a trip you once took?