Cream of Robiola cheese and Sponge Cake without butter
Ingredients for 8 persons
Ingredients for the cream:
3.5 oz of Nonno Nanni Robiola
1 tbsp icing sugar
Ingredients for the sponge cake
6 oz self-rising flour for cakes
1 oz of wheat starch
4.2 oz of sugar
3.5 oz of milk
1.25 oz of peanut oil
1/2 grated rind of organic lemon
Nonno Nanni Robiola is a fresh cheese that is extremely easy to spread and has an intense, pleasant taste.
Method
Preparation of the Robiola cream:
Add the sugar to the Robiola cheese and mix well the two ingredients with a spoon until you get a delicate creamy sauce. Put it in the fridge to rest until ready to use. You can spread it on dry biscuits, bread or oil-based sponge cake as I did, a delicacy for people of all ages! Decorate it freely with fresh fruit.

Preparation of the Sponge Cake:
Put all the ingredients in a large bowl in the order described above and mix with an electric whisk for 7/8 minutes. Transfer the mixture into a 7.9 in loaf pan. Bake in pre-heated oven at 180° for about 40 minutes. It is ready when it splits in the middle. Once it has cooled cut a slice into four pieces, spread with cream of Nonno Nanni Robiola and decorate with small pieces of fruit, in my case km zero kiwi. Dust with icing sugar and it is ready to be served!
Robiola
Recipe devised by food blogger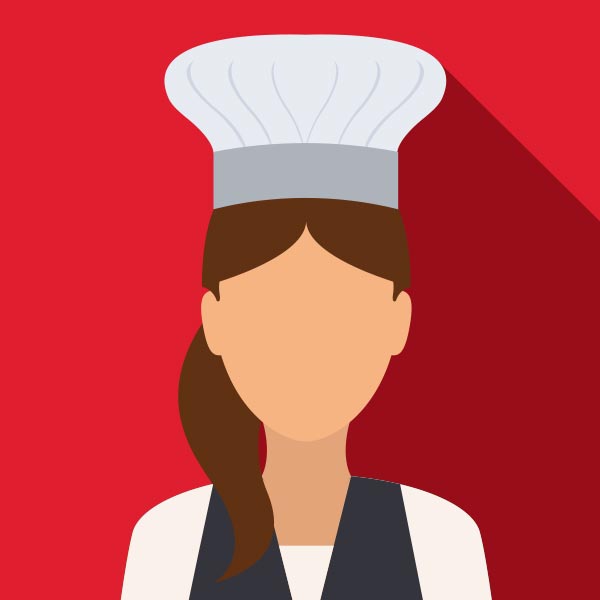 Gabriela Bisigato
La forchetta rossa
My name is Gabry and I'm a mother with many passions including cooking. I like to try out quick recipes, with simple and seasonal ingredients, and bring something appetising to the table that you can make every day.