First courses

MEDIUM

60 min
Wholemeal Tartlets with Sweet Pepper and Robiola Cream
Ingredients for 4 persons
For the pastry
80 g stone ground "1" flour
40 g wholemeal flour
40 g organic fine-milled rice flour
80 ml slightly fizzy water
25 ml extra virgin olive oil
5 g salt
For the filling
1 red pepper
1 yellow pepper
100 g Nonno Nanni Robiola
1 tablespoon grated parmesan
pitted Taggiasca olives to taste
oregano to taste
extra virgin olive oil, as needed
few basil leaves for garnish
Nonno Nanni Robiola is a fresh cheese that is extremely easy to spread and has an intense, pleasant taste.
Method
Line the bottom of a baking sheet with parchment paper, place the peppers on the paper and roast for about 40 minutes at 180-200°C (turn them after 20 minutes of cooking). This will make it easy to remove the skins.
In the bowl of a stand mixer, put the water, at room temperature, the flours, combined and sifted (don't forget to add the grains that are left in the sieve), the extra virgin olive oil and the salt.
Knead until you have a soft, elastic dough. Let it rest for about 30 minutes, then roll out into a thin sheet, but not too thin.
Make the sweet pepper cream by removing the skins from the peppers and cutting them into pieces.
Purée the peppers with the robiola and grated parmesan, then add a pinch of salt and the oregano.
Grease the bottom of four moulds, 9 cm in diameter, press the dough into the moulds, fill with the pepper cream, place a few pitted Taggiasca olives in the middle, sprinkle with a pinch of dried oregano and drizzle with a little extra virgin olive oil.
Bake at 180°C for about 20 minutes (check on it regularly).
Robiola
Recipe devised by food blogger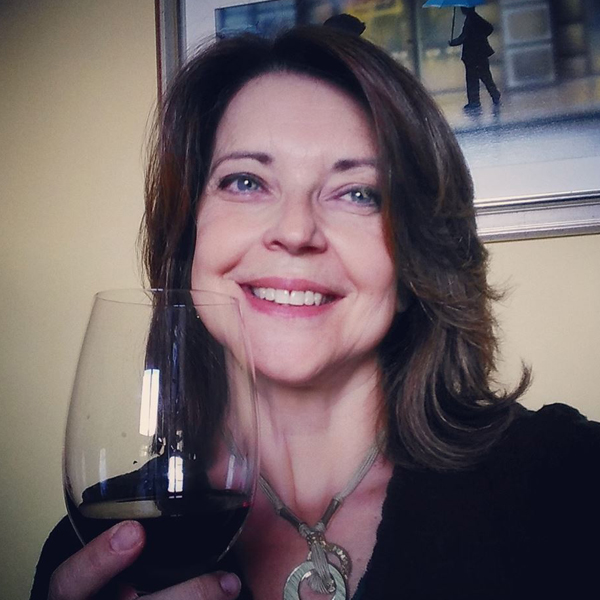 Maria Grazia Maineri
Gli esperimenti di Mary Grace
The kitchen is my home. Messing about in the kitchen is my passion. And my cooking therapy. A love of good food that began in my childhood. Daughter of a wonderful cook who still, at eighty years of age, prepares dishes that are simply sublime.