First courses

DIFFICULT

60 min
Homemade Ravioli Filled with Robiola and Thyme
Ingredients for 6 persons
400 g "00" flour
4 eggs
For the filling:
Nonno Nanni Robiola
80 g parmesan
1 egg
1/2 teaspoon nutmeg
thyme to taste
salt and pepper to taste
For the sauce:
oil as, needed
1 leek
onion, as needed
1/2 cup white wine
3 medium courgettes
400 g shrimp
salt and pepper to taste
Nonno Nanni Robiola is a fresh cheese that is extremely easy to spread and has an intense, pleasant taste.
Method
On a work surface, form the flour into a well and for each 100 g of flour, add one whole egg and three pinches of salt and start to knead the mixture; at the beginning the dough will stick to your fingers, but as you continue to knead, the it becomes firmer and less sticky.
Prepare the filling separately. In a bowl, mix the Nonno Nanni Robiola with the parmesan, half an egg, nutmeg and thyme and set aside.
The egg is the secret to the filling not falling apart into the cooking water.
After kneading the flour with the eggs (and salt), roll out the dough with a rolling pin.
The pasta sheet should be thin. Using a small dough cutter, cut several circles, place the filling in the centre, brush the edges with egg, fold the pasta into a half moon and press with a fork to seal.
While the water is boiling, place the ravioli on a cloth dusted with flour.
Add coarse salt and a little oil to the cooking water so the pasta doesn't stick.
In the meantime, prepare the courgette and shrimp sauce.
Wash the courgettes, dice them and sauté with the leek, onion, a tablespoon of oil and a splash of white wine; cook everything together for 15 minutes.
Boil the shrimp and add to the courgettes, then drain the ravoili and sauté them in the pan with the sauce for a few minutes.
Robiola
Recipe devised by food blogger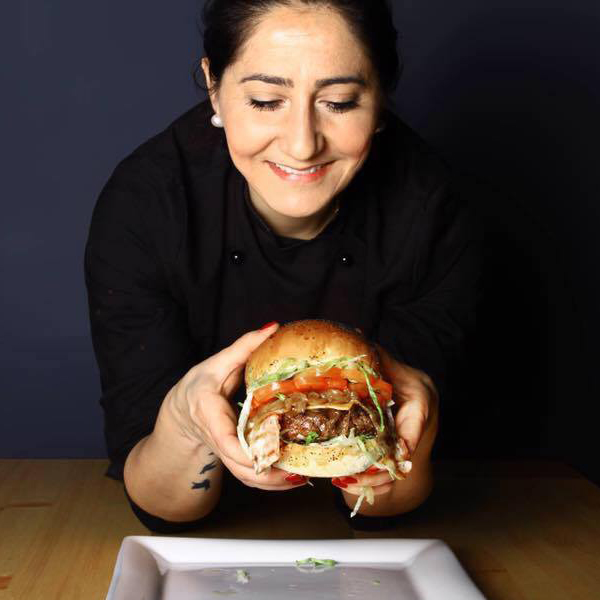 Ornella Buzzone
Fatto in casa è più buono
I'm Ornella, a young woman, born and raised surrounded by the tastes and smells of southern Italy! I've had a passion for cooking since I was little.