Second courses

EASY

35 min
Spelt wholemeal pizzas with Robiola, speck and hazelnuts
Ingredients for 4 persons
5 oz of flour for pizza and focaccia
4.2 oz of wholemeal spelt flour
1.4 oz of superfine organic rice flour
6 oz water
0.5 oz of extra virgin olive oil
0.14 oz of fresh yeast
0.2 oz of salt
3.5 oz of Nonno Nanni Robiola
3.5 oz of speck
1.4 oz of peeled and toasted hazelnuts
oregano (or chopped parsley or basil) to taste
a teaspoon of milk
Nonno Nanni Robiola is a fresh cheese that is extremely easy to spread and has an intense, pleasant taste.
Method
Put the water in the bowl of a kneading machine, dissolve the yeast in it and add the oil. Combine the mixed and sifted flour, then add the salt. Mix at medium speed for about 5 minutes, then transfer the mixture into a lightly greased bowl and cover with plastic wrap. Let it stand for about 1 hour and 30 minutes. Coat the bottom of one or more baking trays (depending on how large your pizzas are) with parchment paper. With the help of a food ring or a glass make disks and place them on the baking tray. Leave to rise for another twenty minutes.
In a small bowl, mix together the robiola with a teaspoon of milk, add the oregano (or chopped parsley or basil) and mix well. Coarsely chop the hazelnuts together with the speck.
Spread the Nonno Nanni Robiola on the disks of dough, spread the chopped hazelnuts and speck. Drizzle with a little olive oil and bake in a preheated oven at 210° for about 12/15 minutes (I used the Pizza function, but you can choose according to your oven).
Robiola
Recipe devised by food blogger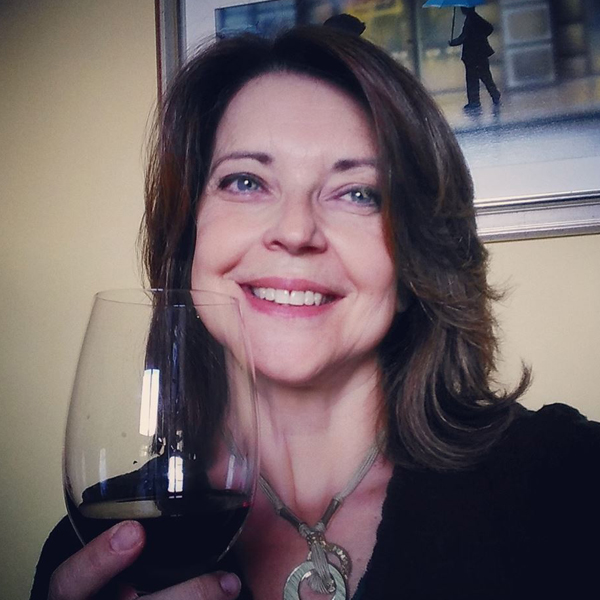 Maria Grazia Maineri
Gli esperimenti di Mary Grace
The kitchen is my home. Messing about in the kitchen is my passion. And my cooking therapy. A love of good food that began in my childhood. Daughter of a wonderful cook who still, at eighty years of age, prepares dishes that are simply sublime.