Stracchino Pitza with Spinach, Speck and Walnuts
Ingredients for 4 persons
For the pita:
250 g "00" flour
120 g water
1/2 cube brewer's yeast
1 tablespoon extra virgin olive oil
1/2 tablespoon sugar
1 pinch of salt
For the topping:
250 Nonno Nanni Squaquerello
250 g fresh spinach
70 g speck, one piece
6 walnuts
extra virgin olive oil
1 clove garlic
whole chilli pepper
Nonno Nanni Stracchino is a fresh, soft cheese with a unique flavour
Method
Dissolve the yeast and sugar in warm water (not hot water, otherwise the yeast won't rise!); place the flour in a separate bowl. Add the water and oil to the flour and knead with a fork. When the flour has absorbed the water, but before the dough has formed, add the salt. Continue kneading (not too much, otherwise it will become hard) on a work surface and shape into a loaf. Let the dough rest in the bowl - cut a cross into the top, dust with flour and cover with a dish towel - for at least 1 hour.

Once the dough has risen, knead again and cut into two halves. Roll it out into a circle and heat a non-stick pan. Grease the pan with a little extra virgin olive oil and cook the pita over medium heat (one at a time, about 2-3 min. on each side). Make sure the heat is not too high; the dough should take on some colour but not burn.

To top the pitza:
In the same pan where you cooked the pita, heat a little extra virgin olive oil with the garlic and chilli pepper. Add the speck, sliced in strips, and sauté until nicely browned, then remove and set aside.
Add the spinach (washed well and coarsely chopped) and sauté stirring continuously until it is cooked and very crispy; add a little salt, if needed. Turn off the heat and transfer to a plate; remove the garlic and chilli pepper.
Chop the spinach and add the Nonno Nanni Squaquerello, mix well. Spread some of the mixture on each pita, then add the speck and a few walnuts, broken into pieces by hand.
Stracchino
Recipe devised by food blogger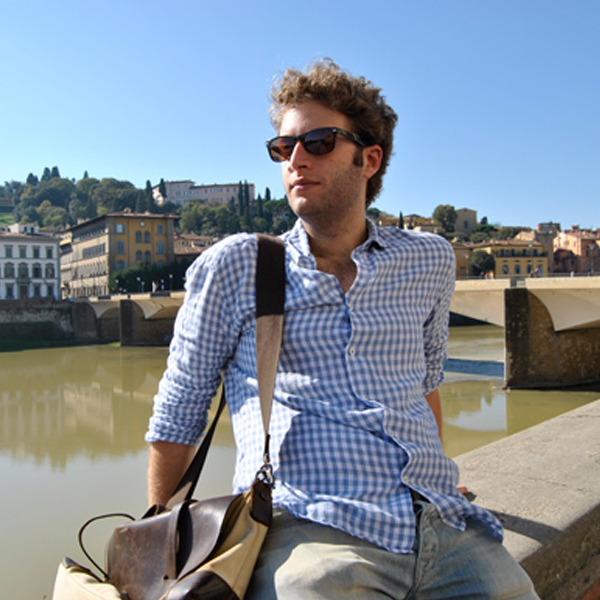 Vittorio Caselli
Noodloves
Vittorio Caselli, ash blond, Aquarius and a great desire to learn. I'm from Naples, born in '93. I consider myself a supporter of freedom – in life and in cooking – and respect for others (live and let live).