Green Risotto with Field Greens and Stracchino
Ingredients for 4 persons
320 g rice
100 g dandelion greens
100 g wild poppy leaves
a spring onion
125 g Nonno Nanni Stracchino with Probiotic Ferments
extra virgin olive oil, salt
Nonno Nanni Stracchino is a fresh, soft cheese with a unique flavour
Method
Wash the greens well and boil for 5 minutes in two litres of lightly salted water. The cooking water will be used to make the risotto. Clean the spring onion, chop and sauté in a little extra virgin olive oil in a saucepan, adding a few spoons of water at a time. Cook for 5 minutes and add the boiled, chopped vegetables. Cook together for a few minutes, then add the rice. Toast the rice and continue cooking the risotto using the vegetable cooking water.

When the rice is cooked, remove from the heat, adjust the salt and stir in half the Nonno Nanni Stracchino with Probiotic Ferments (125 g). Mix well until the cheese is melted evenly throughout. A flavourful delicacy, look how beautiful it is! Divide the other half of the stracchino into four slices and garnish each plate of risotto with a rolled up slice of cheese in the centre. Exquisite, it's melting over the warm rice!
Stracchino
Recipe devised by food blogger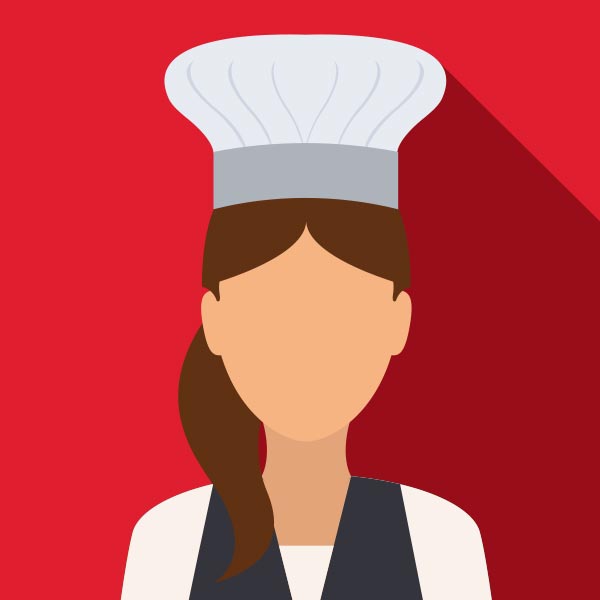 Gabriela Bisigato
La forchetta rossa
My name is Gabry and I'm a mother with many passions including cooking. I like to try out quick recipes, with simple and seasonal ingredients, and bring something appetising to the table that you can make every day.