First courses

MEDIUM

40 min
Creamy Pumpkin Risotto
Ingredients for 4 persons
280 g rice
1 package Nonno Nanni Stracchino
100 g smoked bacon
300 g pumpkin
salt and pepper to taste
2 tablespoons extra virgin olive oil
sunflower seeds, as needed
parmesan to taste
leek or onion
broth, as needed
white wine, as needed
Nonno Nanni Stracchino is a fresh, soft cheese with a unique flavour
Method
Prepare the broth you need to make the risotto. Start by frying the thinly sliced onion, or leek, in a pot with oil. Add the diced pumpkin and brown for 5 minutes. Season with salt and pepper to taste and add the smoked bacon. Let cook for 5 minutes, stirring often. Sprinkle in the rice, stirring until the grains become transparent. Add the wine and cook on high until it evaporates. Pour in a ladle of broth and stir gently with a wooden spoon. Continue this way until the rice is properly cooked. Before serving, add the cubes of stracchino and the parmesan and stir to blend for a few minutes; serve warm with sunflower seeds.

N.B. If you want to give your risotto a spicy accent, add sweet paprika or curry during cooking.
Stracchino
Recipe devised by food blogger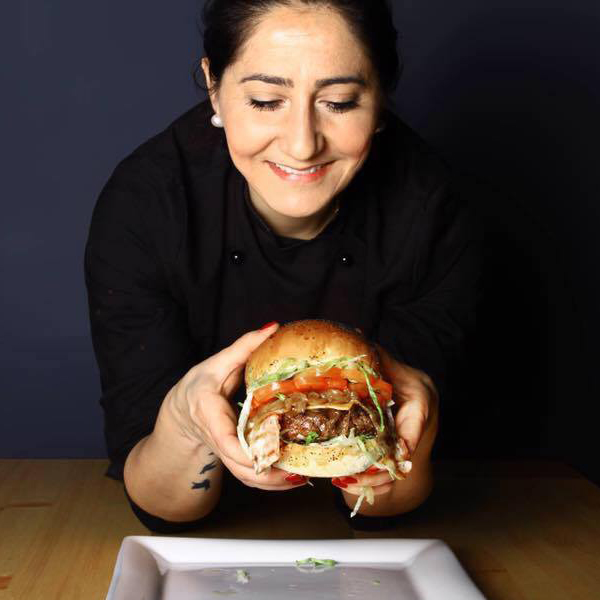 Ornella Buzzone
Fatto in casa è più buono
I'm Ornella, a young woman, born and raised surrounded by the tastes and smells of southern Italy! I've had a passion for cooking since I was little.