Zero-mile cuddle with Nonno Nanni
Ingredients for 4 persons
4 grams of sodium bicarbonate
100/300 grams of lard or half a cup of extra virgin olive oil
Salt and pepper
Rocket
Herbs
Ham
Nonno Nanni Stracchino is a fresh, soft cheese with a unique flavour
Method
Mix a kilo of flour together, not too sifted (otherwise it will become excessively fine), 4 grams of sodium bicarbonate, 100/300 grams of lard and salt.
Add a bit of water to make a rather hard mixture. Or, instead of adding water, you may use milk or even dry white wine. Roll out the dough with a rolling pin on the pastry board until getting a nice round pastry which ought to more or less thin depending on your taste. Sprinkle rolling pin occasionally with flour, otherwise the dough might stick to the wood and make a hole in the thin "sheet". Cook the pastry on the baked clay text, under which there must be a rather bright flame because the Piadina (flat thin dough sheet) must be cooked quickly.
As the Piadina gets baked on the outside, it forms some mild bubbles which need to be crushed with the tips of a fork, whose footprints remain even after cooking in order to remember the work of the women in front of the boiling text
Make sure you are equipped with a long-bladed knife to turn the dough disc over clockwise.
Once the piadina ready, I completely cover it with herbs and rocket after having washing it carefully, drying it and seasoning it with extra virgin olive oil, salt and pepper, then a few slices of ham and squaquerello. I roll it up, warm it up a little in the oven, just enough to allow the cheese to melt, cut it into slices and immediately serve it on a chopping board. Just a second later from the oven to the sofa and this is why it is entitled to become part of my comfort foods. Even better if in yours!
Stracchino
Recipe devised by food blogger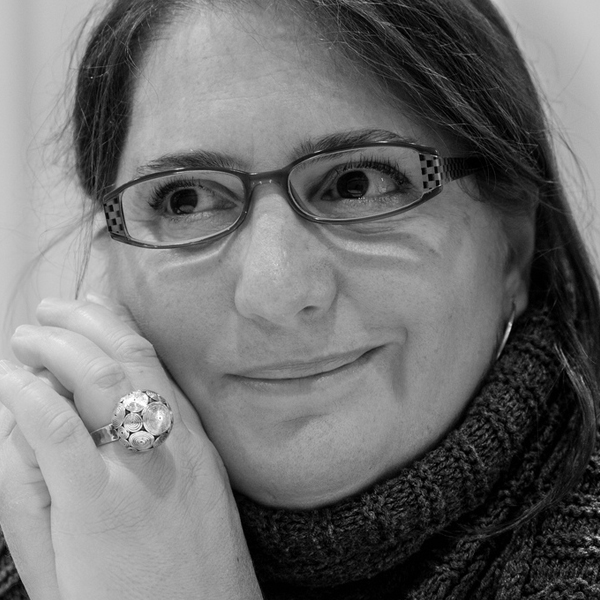 Barbara Torresan
Babs(r)evolution
I am a professional photographer and food stylist. I am an author and proud owner of Chez Babs. A freelancer since 2007, I work with companies, agencies, chefs and publishing connected to the food world.