Second courses

MEDIUM

60 min
Vegetable crepes with Stracchino and bechamel
Ingredients for 4 persons
for crepes and filling
60 grams of flour
150 milliliters of whole milk
2 eggs
a little bit of finely chopped chives
salt and pepper to taste
30 grams of butter
a red pepper
2 zucchinis
a leek
half an onion
2 carrots
extra virgin olive oil
for béchamel with Stracchino
250 milliliters of whole milk
a tablespoon of flour
15 grams of butter
a pinch of nutmeg
150 grams of Nonno Nanni Stracchino with probiotic ferment.
Nonno Nanni Stracchino is a fresh, soft cheese with a unique flavour
Method
Prepare the dough for the crepes: put flour, eggs, salt and pepper in a bowl. Add half of the milk slowly, while stirring quickly with a whisk and until getting a smooth and well-blended mixture, then add the remaining milk. Let it stand for at least 30 minutes. Meanwhile, wash and cut vegetables into pieces: each vegetable must be fried by separately in extra virgin olive oil. Cooking must be quick because vegetables should remain crispy and have bright colors. The leek and the onion can be slightly fried together.

For bechamel with Stracchino, put butter in a saucepan, melt it over low heat, then add flour and mix it: you will get roux, a solid mixture of butter and flour. Add milk slowly and keep stirring until the roux becomes a thick paste, then smooth and liquid. Season with salt and cook on an average flame, stirring constantly, until brechamel gets thick: at this point, add diced Stracchino and let it melt in the hot bechamel, after turning off the flame.

Add chives to the batter to make crepes, while stirring well at the bottom. Heat an about 24-26 centimeter non-stick frying pan greased with butter and pour a ladle of the mixture: let it stick all around the surface of the pan and cook for about a minute. When bubbles appear on the surface and crepes will come off from the bottom, turn it over and let the other side of it cook for a minute. Then put it aside and do the same with the others. Fill each crepe with bechamel and Stracchino and a little diced mixed vegetables: Serve immediately, while decorating them with chives.
Stracchino
Recipe devised by food blogger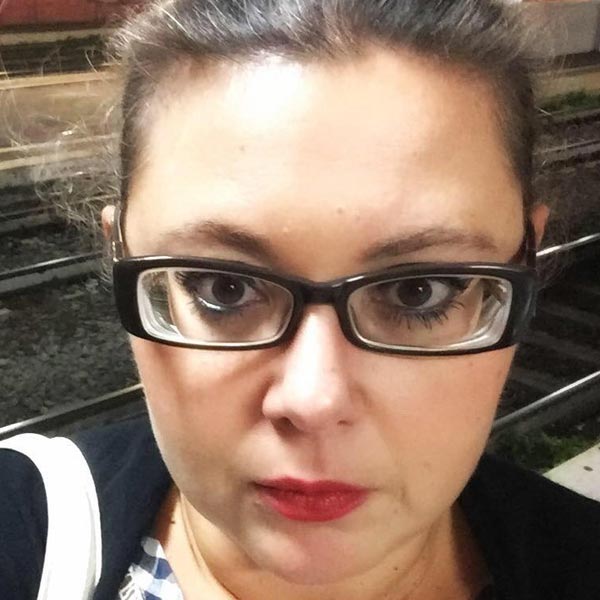 Ada e Riccardo
Siciliani creativi in cucina
A Sicilian, a journalist and a cook. I am Ada Parisi and I have been living in Rome since 2007, but I am always travelling around to share all that's good and beautiful about Italy. My great passion is cooking; I have always cooked, ever since I was little.