First courses

EASY

35 min
Timballo of rigatoni with Nonno Nanni Stracchino bechamel sauce
Ingredients for 4 persons
350 g rigatoni
750 ml tomato puree
Grated Parmesan or Grana cheese
Salt to taste
Extra-virgin olive oil
1 clove of garlic
Chili pepper
For the bechamel sauce
1 pack of Nonno Nanni Stracchino
2 tbsps milk
3 tbsps all-purpose flour
Lemon zest
Nonno Nanni Stracchino is a fresh, soft cheese with a unique flavour
Method
Fry a clove of garlic with the chilli pepper and pour in the tomato puree. Allow to cook and if the sauce becomes too dense add a glass of water; the sauce should not be too thick.
Prepare the bechamel sauce in a saucepan, add the milk and stracchino, begin to stir and, one at a time, add the 3 tablespoons of flour and the lemon zest. Continue turning not too fast and always in the same direction to avoid the ingredients separating, and bring the bechamel sauce to the boil to allow the flour blend in well. Cook for 5 minutes after coming to the the boil, then leave to cool.
Meanwhile, cook the pasta in plenty of salted water. Once it is ready mix it with the tomato sauce that you have already prepared, put in a large saucepan, add the bechamel sauce, sprinkle with Parmesan or Grana cheese, and bake at 210 oC degrees for about 15-20 minutes; you'll know when you see the golden crust on the surface.
Stracchino
Recipe devised by food blogger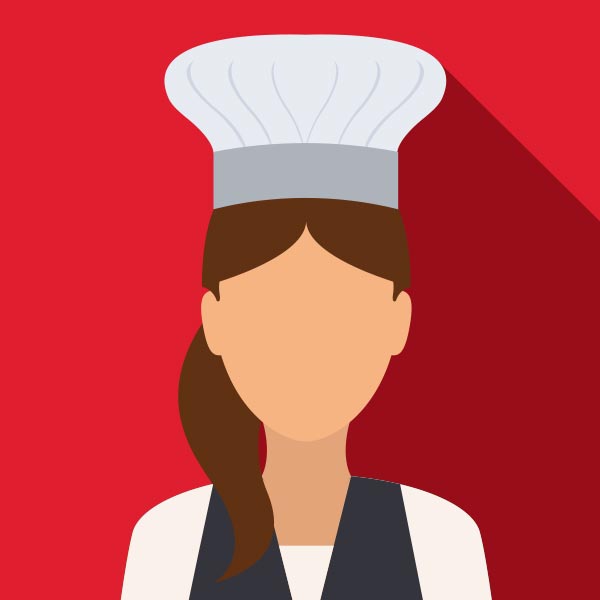 Eleonora Spampinato
Le tre cucchiarelle
A recipe blog with step-by-step photographs. Vegetarian recipes. Tutorials for the table, kitchen, desserts and delicacies. Discount coupons to print out. Recipe book in pdf and curiosities about food.