Pasta and chickpeas with stracchino heart
Ingredients for 2 persons
250 g of chickpeas (cooked)
160 g of mixed pasta Nonno Nanni Stracchino
1 Carrot
1 stalk of celery (optional)
1 small onion
2 cloves of garlic
2 leaves of Sage
4 tomatoes (optional)
Parsley (optional)
Salt
Pepper
Nonno Nanni Stracchino is a fresh, soft cheese with a unique flavour
Method
Wash and finely chop the celery and carrot; clean and finely chop the onion. Peel the garlic cloves, cut them in half and remove the inner seeds; wash the tomatoes and cut them into quarters. Put everything in a pot with extra-virgin olive oil and saute over low heat for about ten minutes.
Rinse the chickpeas and sage, then add to the pot. Saute for a few minutes then pour in plenty of water and cook over medium heat with the lid on until the chickpeas are soft. Add salt during cooking.
Remove the garlic and blend half of the chickpeas (along with the rest). Add more water (if necessary) and bring to the boil. Drop in the pasta and stir, without letting it stick to the bottom, until it is al dente. Add the pepper.
Remove from heat and blend with part of the stracchino, putting the rest of the cheese in the centre of the plate. Serve with chopped parsley.
Stracchino
Recipe devised by food blogger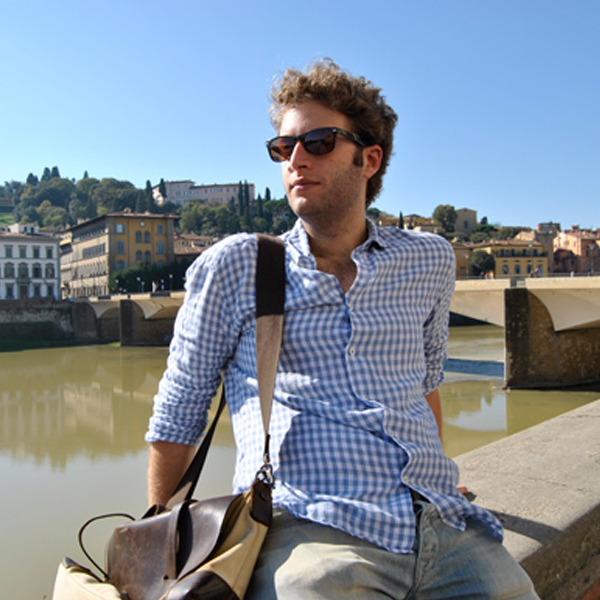 Vittorio Caselli
Noodloves
Vittorio Caselli, ash blond, Aquarius and a great desire to learn. I'm from Naples, born in '93. I consider myself a supporter of freedom – in life and in cooking – and respect for others (live and let live).