Pesto and Stracchino Tart
Ingredients for 4 persons
500 g of yellow potatoes (or your favourite variety)
4 tablespoons pesto
2 tablespoons grated parmesan
200 g Nonno Nanni Stracchino with Yogurt
a pinch of nutmeg
a pat of butter
salt
Nonno Nanni Stracchino is a fresh, soft cheese with a unique flavour
Method
To prepare the pesto and stracchino tart, rinse the potatoes and boil them in their skins in plenty of salted water. When the potatoes are tender (they should be cooked well and easy to mash), drain them and peel carefully. Press the potatoes through a ricer until they are smooth, with no lumps. Add the grated parmesan, a pat of butter and a pinch of nutmeg. Mix and add the pesto. Combine well and divide in 2 halves. If you are making single portions, use pastry rings; place half the mixture on the bottom, top with a layer of stracchino and then cover with the other half of the potato mixture. Obviously, as these will be placed in the oven (optional, if you serve warm, you can omit this browning step), therefore take care to use an oven-safe pan or plate. You can also use a single baking dish. Top with a few shavings of butter and bake at 200°C for a couple of minutes.

The pesto and stracchino tart can be served as a main course with a side salad or as an appetizer. The recipe is very simple. If you don't have stracchino, you can use crescenza or any soft, creamy cheese.
Stracchino
Recipe devised by food blogger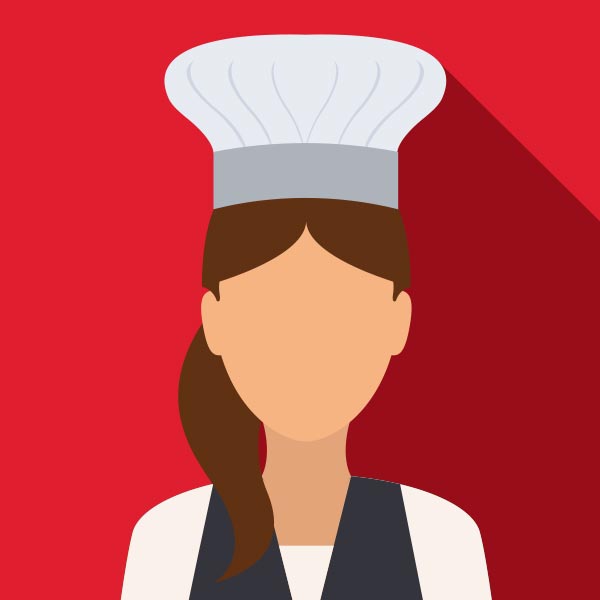 Ivana Marra
Studenti ai fornellli
Recipes and ideas for having fun in the kitchen! Easy, quick, taste, traditional…recipes of all kinds!