Panzerotti with Escarole and Nonno Nanni Stracchino
Ingredients for 2 persons
1 kilo pizza flour
1 pack Nonno Nanni Stracchino
2 25-g cubes fresh yeast
2 teaspoons salt
3 tablespoons extra virgin olive oil
100 g chives
500 g escarole
10 black olives
30 g pine nuts
Nonno Nanni Stracchino is a fresh, soft cheese with a unique flavour
Method
Put the oil in a bowl and flavour with the chives. In another bowl, combine the flour, yeast and oil and knead well; add the salt and chive oil, knead vigorously and let rise for at least 4 hours. Once the dough has risen, form into small balls. Roll out the dough and fill with the escarole and stracchino and close into a pocket; brush the surface with a little oil. The escarole should be first parboiled in a little water, squeezed well and sautéed in a little olive oil with the pitted olives, pine nuts and a little salt for at least 30 minutes, then cooled before using to fill the panzerotti. Bake in a hot oven for about 20-25 minutes depending on the size of the panzerotto. Nonno Nanni Stracchino will make the panzerotto soft and delicious, in addition to the goodness from the escarole. These panzerotti can also be fried and would be very tasty and crunchy but with more calories, so this time I decided to go with baking and the result is just as wonderful!
Stracchino
Recipe devised by food blogger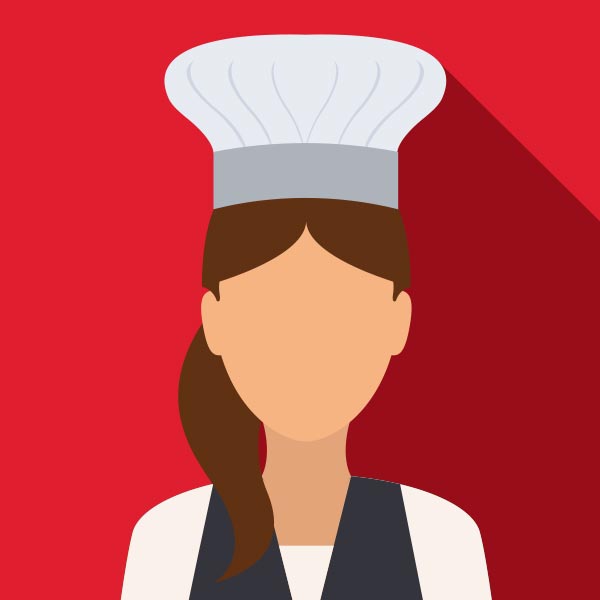 Emanuela Rangillo
Il mondo di Nanu
Mother of three wonderful children and a housewife by choice, I've always wanted to take care of my children and watch them grow. I am 39 years old and I have loved cooking since I was a child.