Second courses

EASY

30 min
Frittata Tower with Hop Shoots and Stracchino
Ingredients for 2 persons
Nonno Nanni Stracchino with Yogurt
a bunch of hop shoots, about 70 g, the tough part removed
a spring onion
3 eggs
oil, salt and pepper
Nonno Nanni Stracchino is a fresh, soft cheese with a unique flavour
Method
Cut the spring onion into chunks and brown it in a frying pan with a little oil, adding a little water every so often. Wash the hot shoots, remove the tips just below the first small leaf and set these aside, chop the stalks and add it to the spring onion. There is no waste in the hop shoots that I use because only the tender part of the shoot was cut when they were picked.

Cover them with water, add salt and cook on low for about ten minutes until the water evaporates, then transfer to the cup of an immersion hand blender and purée. Beat the eggs with a pinch of salt and pepper, add the hop shoot cream, mix well and let rest for 10 minutes. In the meantime, bring a pot of water to a boil and drop in the reserved hop shoot tips. When the water comes back to a boil, cook for 2 minutes, drain and set aside.

Make six frittatas, (I used a 10-cm round silicone mould)
before flipping the frittata, top with 4 or 5 hot shoot tips. Spread Nonno Nanni Stracchino with Yogurt as desired on two frittatas and place one on top of another to built a tower.
Stracchino
Recipe devised by food blogger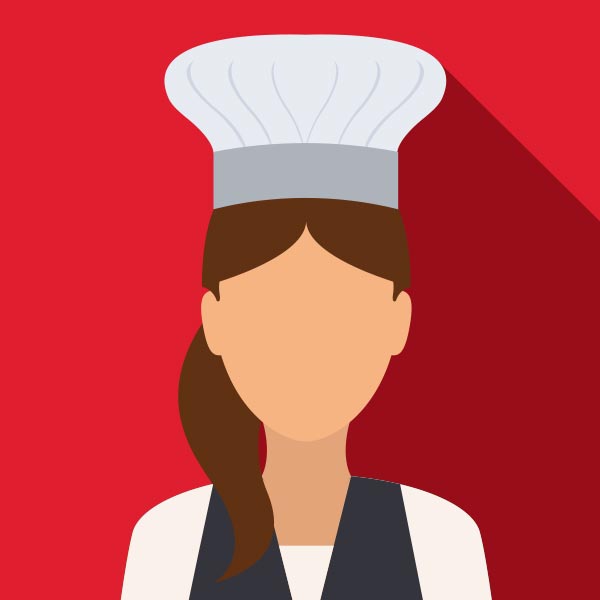 Gabriela Bisigato
La forchetta rossa
My name is Gabry and I'm a mother with many passions including cooking. I like to try out quick recipes, with simple and seasonal ingredients, and bring something appetising to the table that you can make every day.