Single dish

MEDIUM

60 min
Erbazzone with chard and Nonno Nanni Stracchino
Ingredients for 4 persons
Ingredients for the pastry:
8.8 oz of flour
4.4 oz of butter
2.5 oz of cold water
½ tsp of salt
Ingredients for the filling:
17.6 oz of boiled chard
3.5 oz Parmesan cheese
7 oz of Nonno Nanni Stracchino
3 tbsps of breadcrumbs
2 eggs
Nutmeg
Salt
A pinch of baking soda
Nonno Nanni Stracchino is a fresh, soft cheese with a unique flavour
Method
Prepare the pastry with a Thermomix. Put in a mixing bowl all the ingredients for the pastry as indicated in the recipe. Start for 20 seconds at speed 6. Remove the pastry from the bowl and knead by hand for a few seconds. Wrap the pastry ball in plastic wrap and place in the fridge to rest.

Meanwhile, prepare the filling for the erbazzone. Wash the chard and boil in salted water. Drain and squeeze to remove as much water as possible. Put it in the bowl of the Thermomix and blend it with the turbo function (using it a couple of times at most). Mix in the Nonno Nanni Stracchino, Parmesan cheese, eggs, nutmeg, salt and baking soda. Mix at speed 6-7 for 30 seconds.
Make sure the mixture is well blended if not repeat for another 30 seconds. Remove the pastry from the refrigerator, divide it into two and roll it out with a rolling pin obtaining two discs of equal size and slightly larger than the mould that you will use (9.8 in). Coat the mould with parchment paper and place a disc of pastry over it. Make it fit snugly against the bottom and sides.
Put the breadcrumbs on the bottom, this will absorb the moisture of the vegetables. Pour the filling on the pastry base and distribute it evenly. Cover the filled pastry with the second disc of pastry. Seal well the edges. Make little slits with a sharp knife or prick the surface of the pastry with a fork. Bake at 180° for 40 minutes.
Stracchino
Recipe devised by food blogger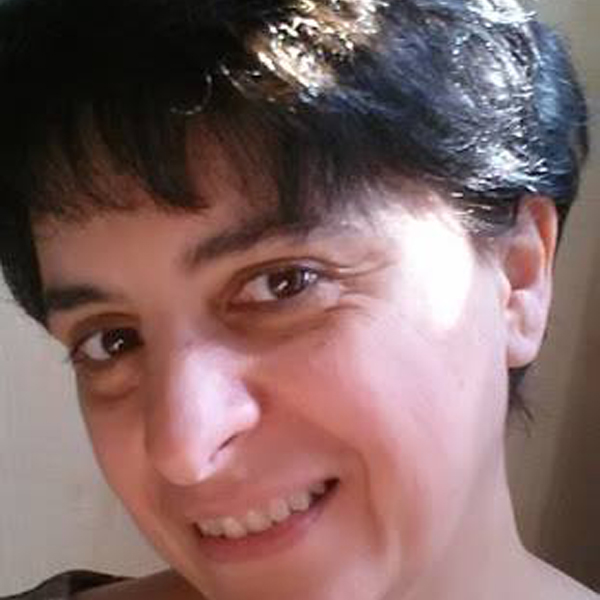 Cristina Muratori
La Cucina di Nonna Papera
This space of mine is the mark of simplicity with recipes prepared live, or almost live, from my kitchen. An online recipe book which began by chance and continued as a challenge (technologically I denied whoever would have said so).